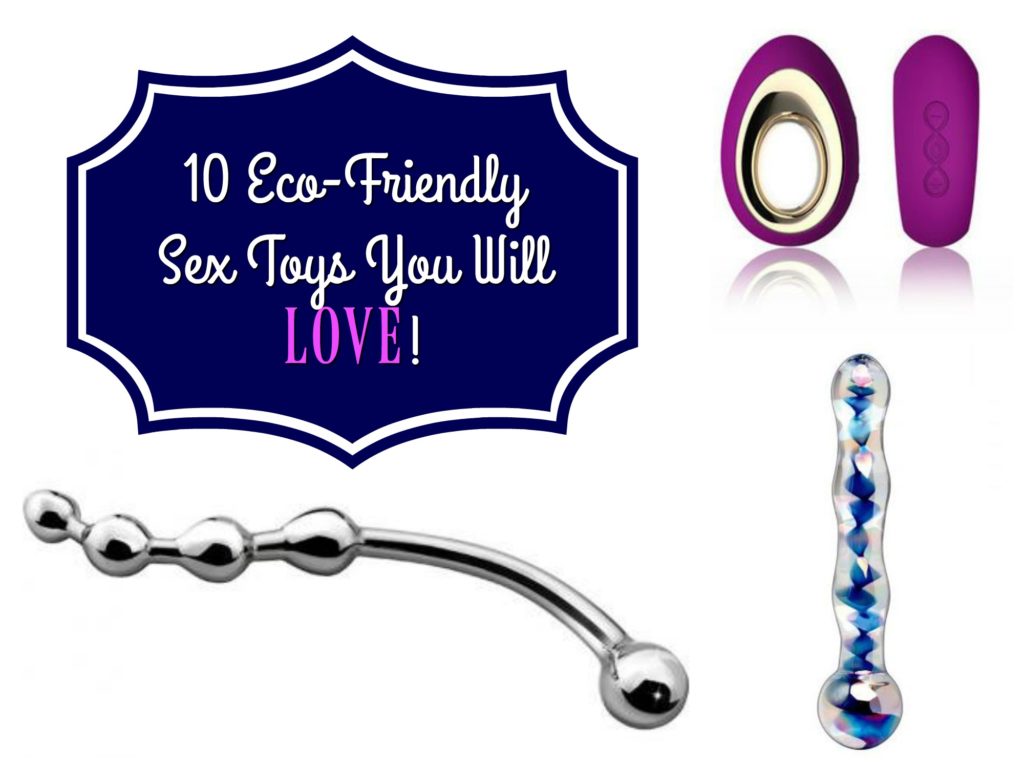 It's not hard to find a site that sells sex toys.  For people that live in cities, it's not even hard to find a store that sells sex toys. Hell, even supermarkets sell lube and sensitizing gel and vibrating rings.
However, not all sex toys are built the same.  In fact, lots of them are not eco-friendly at all.  But if you love the planet and you want to do your part you can feel at ease with these 10 eco-friendly sex toys.  They are awesome!
The We Vibe 4 Plus Couples Vibrator
This vibe is so awesome it h as it's own app.  Couples can use the vibe together or even when they are apart.  It gives her extra clitoral stimulation and G-spot stimulation, too.  She can wear it in private or even in public (do you DARE?) while he has control from his smart phone.  You can go with the standard vibrations or use one of the 5 custom vibration patterns.
100% waterproof
Body safe medical grade silicone free from phthalates, latex and BPA
Eco-friendly carbon neutral manufacturing and USB rechargeable battery
Fast recharging; charges fully in 4 hours for up to 3 hours of pleasure
Use only with water-based lubricants
1 year warranty
Materials: 100% medical-grade silicone exterior
Vibrator battery: USB rechargeable lithium ion
Run time: up to 3 hours on low, up to 90 minutes on high
Dimensions: 74.7 x 41.6 x 31.4 mm
>>>CLICK HERE to buy this item now!
2. Mr. Swirly Dildo
This dildo has a clear glass shaft that is wrapped in a thick red spiral to stimulate and massage. The tip makes direct contact with the G-spot.  It's fracture resistant and it is hypoallergenic.  Increase stimulation by heating it up or cooling it off.
Length: 8.00 Inches
Insertable Length: 7.50 Inches
Width: 1.50 Inches
Color: Clear , Red
Shape: Curved , Phallic
Feature: Eco-Friendly, Latex Free , Phthalate Free
Material: Glass
Texture: Swirly
>>>>>CLICK HERE to buy this item now!
3. Pink Icicles Glass Dong
Elegant, upscale, and hand-crafted with amazing attention to detail, this luxurious line of glass massagers will leave you breathless. Each hand-blown Icicle glass wand is sleek, unique, and made to play hard. The hypoallergenic glass is nonporous and body safe, and when cared for properly, is designed to last a lifetime. Run the wand under warm water or place it in the microwave to heat things up. Chill it under cold water or put it in the freezer for a cool sensation. Since glass is nonporous, cleanup is a snap. Use Pipedream Toy Cleaner and warm water, or throw it in the dishwasher for a worry-free wash after the fun.
Length: 6.00 Inches
Insertable Length: 4.50 Inches
Width: 1.50 Inches
Feature: Eco-Friendly, Latex Free , Phthalate Free
Material: Glass
Color: Pink
Texture: Ribbed