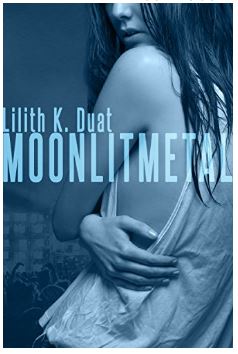 When Cali finds her boyfriend cheating on her, she's tempted to ditch the metal concert that she won tickets for and planned to take him to. But at the last moment, she decides to go and have some fun by herself. It turns out that the thrashing and wild abandon of the mosh pit is just what she needs.
It's crazy in the mosh pit though and when Shelly pulls her away from the crazed bodies, it is perfect timing. Shelly is perfect timing.
Shelly's hand smoothed across her
thigh, fingers falling under the pleated plaid skirt.
Cali felt her body begin to pulse as Shelly's fingers
crept closer and closer to her panties.
After the concert, Cali finds out what real chemistry is. The attraction between the two women is intense and even though it is all new to Cali, she goes with the flow and let's Shelly give her a lesson in passion that will blow her mind.
To be honest, there are a little girl-on-girl action always turns me on but it's especially fun to go back to the first time and re-discover how exciting it can be to find out how much women really know about each other.
This quick read will turn you on, make you wet, and make you darned curious about checking out more of Lillith K. Duat's work!