If there was ever a sex toy that was designed for couples this is the one.  It is the sex toy that brings pleasure to him and to her.  This is how you use it: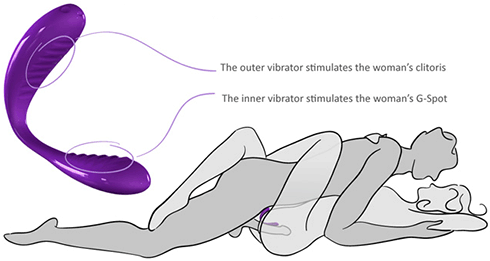 The We Vibe is meant to be used as a couple. One end is inserted into the vagina so that the thicker end rests against the g-spot. The other end circles around to rest on the clit so that when the man moves in and out it rubs deliciously against that sensitive spot. It vibrates and is completely rechargeable.
Another thing that you'll be happy to know is that it is totally safe to use. It is phthalate-free and 100% medical-grade silicone.
Want to make your wife/girlfriend REALLY happy! Get her one of this babies in her favorite color!