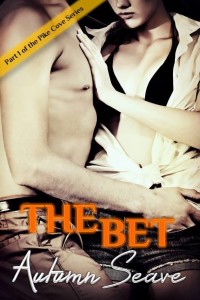 I decided it was time to do a little gift for my readers so I'm making The Bet free until the 17th.  You'll want to grab it because later in the week I'll make the second part free.  And then I'll be releasing more parts!
Steph is a poor girl in a rich man's vacation resort, Pike Cove. Barry is an older man she's known for a long time. When they make a bet, the outcome is unexpected and very hot!
Steph is beautiful BBW but also a poor girl trying to get by in life as a rich girl. She works hard to pass as one of them when she's in this world of billionaires. Sometimes that means taking on extra work. She's got a huge crush on an older man and when one of her jobs takes her right to his front door she has to make a choice. She's always been the type of girl to take a bet but when even the losing side is good for her she can't resist. Will Barry be worth the gamble? Steph is about to find out!
Download FREE now!