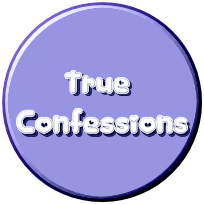 My son is in his late teens, and is always coming and going. There is always a knock on the door and it's one of his friends calling for him. Well, often my son will go off out for the whole day, and only comes back again when he's hungry and needs his dinner. My husband works most days too, so this leaves me to just wonder about the house, do my chores and… On hot days, I like to just strip off and do as much housework as I can in the nude. Sometimes I will even take the rubbish outside totally naked – the side alley isn't really overlooked, and the bin is only a few paces from the backdoor. Still, I look forward to doing that, and sometimes I will hang around just a little bit longer, feeling the nakedness feeling that is so wonderful when there is a slight breeze.
One day I was going about this, I really enjoy it, it always gets me a little bit turned on (hubby is always in for a treat in the evenings when I have been doing this) and I walked, completely nude, into the hallway, right in front of the front door. Suddenly, the door flung open, and standing there was one of his best friends. I froze instantly. For a moment I was stunned, and I saw it took him a few moments to realize what he was witnessing!
"Sorry" he said "Oh no I'm really sorry" he was muttering, and pulled his hand up to cover his eyes. In that instant I felt a surge of pleasure in my pussy. It really excited me that I had been caught totally naked like this. My whole body felt alive, and as he turned to leave I felt myself wishing that he would stay and take another look. In fact I longed for it to happen, but he shut the door behind him and walked off up the driveway. I approached the door and looked through the spyhole, I saw that he was looking bewildered and bright red.
I was so turned on, that I just lay down on the floor right where I stood, spread my legs as wide as I could get them, and without bothering to lock the door I really rubbed my clitty hard. I was longing him, or anyone, to come back through the door, but before that could happen I came so hard that he probably heard me moaning from the top of the driveway!
I really want to be caught like that again, and I'm taking more and more risks to ensure that it happens…
~ Elsie, 41
CLICK HERE to submit your own True Confession!
Originally posted 2013-05-29 01:49:25.