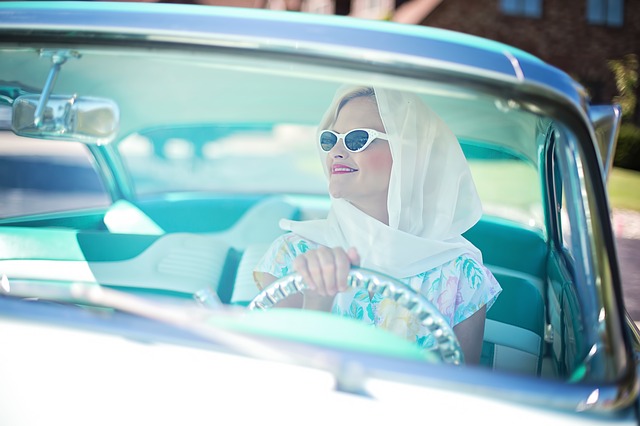 Ok, don't think I'm a bad person or anything.  But I don't get a lot of time to myself.  And my husband is so busy with work that he  never pays attention to me anymore.  And the kids are always around.  So, I take advantage of the time when I'm alone – in traffic.
Once I've dropped the kids off to school and I'm on the way to work, I let my mind wander to the sexy guy at my gym…or the hot guys that are doing construction on my street…or my kids cute new teacher.  Ya, I'm bad.
And I eventually get turned on.
And once my mind gets to that point, I can't resist pulling up my skirt and letting my fingers slide inside my panties.  I flick my finger over my clit while I'm at stop signs and there's no one behind me or when I'm at a red light.  And every time I have to stop for a minute or so.
And before I get to work, I cum.
If I haven't reached orgasm by the time I get to work, I finish off in the parking lot.
Knowing that I could get caught is such a turn on.
One time, I finished off in the parking lot and as I was orgasming, my boss pulled in beside me.  I pulled down my skirt, grabbed my briefcase, and got out of the car, licking my fingers, wondering if he suspected anything, if he could smell the scent of pussy on me.
He never said anything, but it is fun to wonder.
~ Submitted by Car Masturbator